The young goalkeeper from the Racing Mutest Academy has extended his contract with the Racing Club de Strasbourg Alsace for three more years. The goalkeeper is now under contract with the club until June 30, 2027.
Born in Colmar on December 2, 2004, Robin Risser passed through FC Bennwihr and then SR Colmar before joining the Racing Mutest Academy in 2017. Outclassed in club and regularly called in the French U17 team, the goalkeeper was already part of the players called by Thierry Laurey during the summer training camp of the professional team in July 2020.
Since then, the young goalkeeper from Alsace has passed through the different levels, both for the club and the national team, counting today 3 games for the French U18 team and 4 in the French U10 team. Promoted to third goalkeeper of the Racing Club de Strasbourg Alsace this season, he was called up 24 times for the Ligue 1 matches.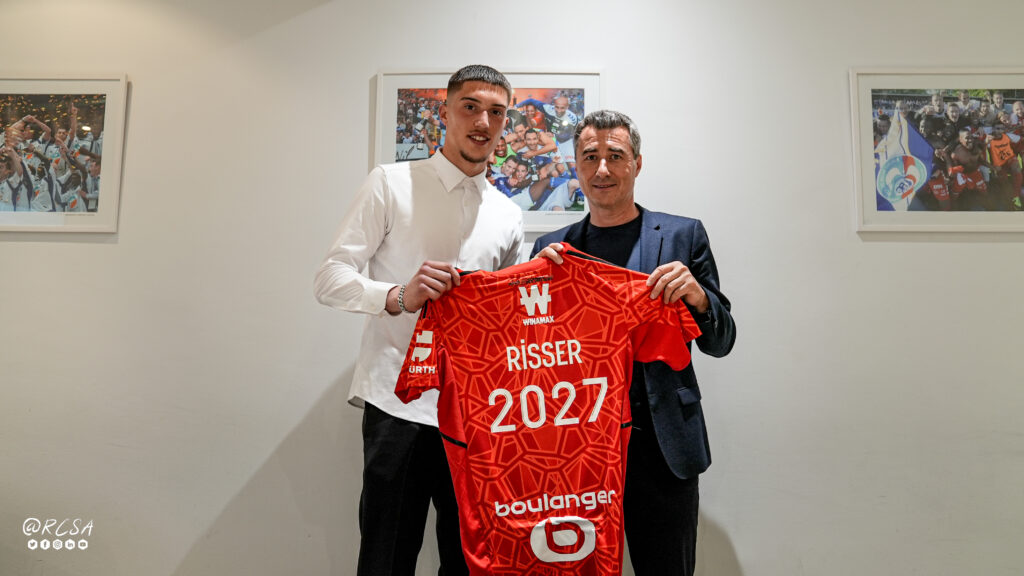 Marc Keller, President of Racing Club de Strasbourg Alsace:
"Training is one of the pillars on which the club's project is based. I am very happy with the extension of Robin Risser, who embodies the success of the work done at the Racing Mutest Academy and the confidence that Racing shows in young people. These last years, many players coming from our training have integrated the professional team, it is a pride. And it's also a pride to see a young Alsatian reach the highest level", declared Marc Keller, the President of Strasbourg.