Nolan Ferro and Tidiane Diallo, players fromthe Racing Mutest Académie, have set down their bags in Indonesia to represent France at the U-17 World Cup. For these Bleuets of the 2006 generation, the objective is clear: to erase the memory of their loss against Germany in the Euro final last summer and take home the game's biggest title.
Have you arrived safely in Indonesia?
Nolan Ferro: Yes, everything is fine! We left Sunday evening and arrived Monday evening. We are training twice a day, including a session at 4 p.m., to get used to the schedule for our first match, which is this Sunday against Burkina Faso.
Tidiane Diallo: The trip lasted 18 hours. This is the first time, not only that we have made such a long journey by plane, but quite simply that we have set foot on the Asian continent.
What is your first impression of this country that you are discovering for the first time?
T.D.: We were lucky, first of all not to suffer too much from jet lag. On the other hand, the climate is very surprising. It's very heavy, humid, the air is very heavy. It is around 33 or 34 degrees. It has taken a little time to get used to it since we arrived and we felt it during the first days on the pitch.
N.F.: It's true that we feel like we're suffocating, as if the air doesn't want to enter our lungs. As for Jakarta, where we reside, there are two sides. On the one hand, we feel that we are in a capital with tall buildings, cars, a lot of activity. On the other, there is a more modest, more typical life, with pedestrians and scooters everywhere. It's very exotic.
The tournament begins this Sunday for you against Burkina Faso (4 p.m. in Jakarta, 10 a.m. in Paris). What state of mind are you in?
N.F.: There is a lot of concentration. We have been taking advantage of these last days of preparation to work on things. Everyone is focused on this first match.
T.D.: Above all, I feel a sense of impatience. I can't wait to start this tournament and play the first matches.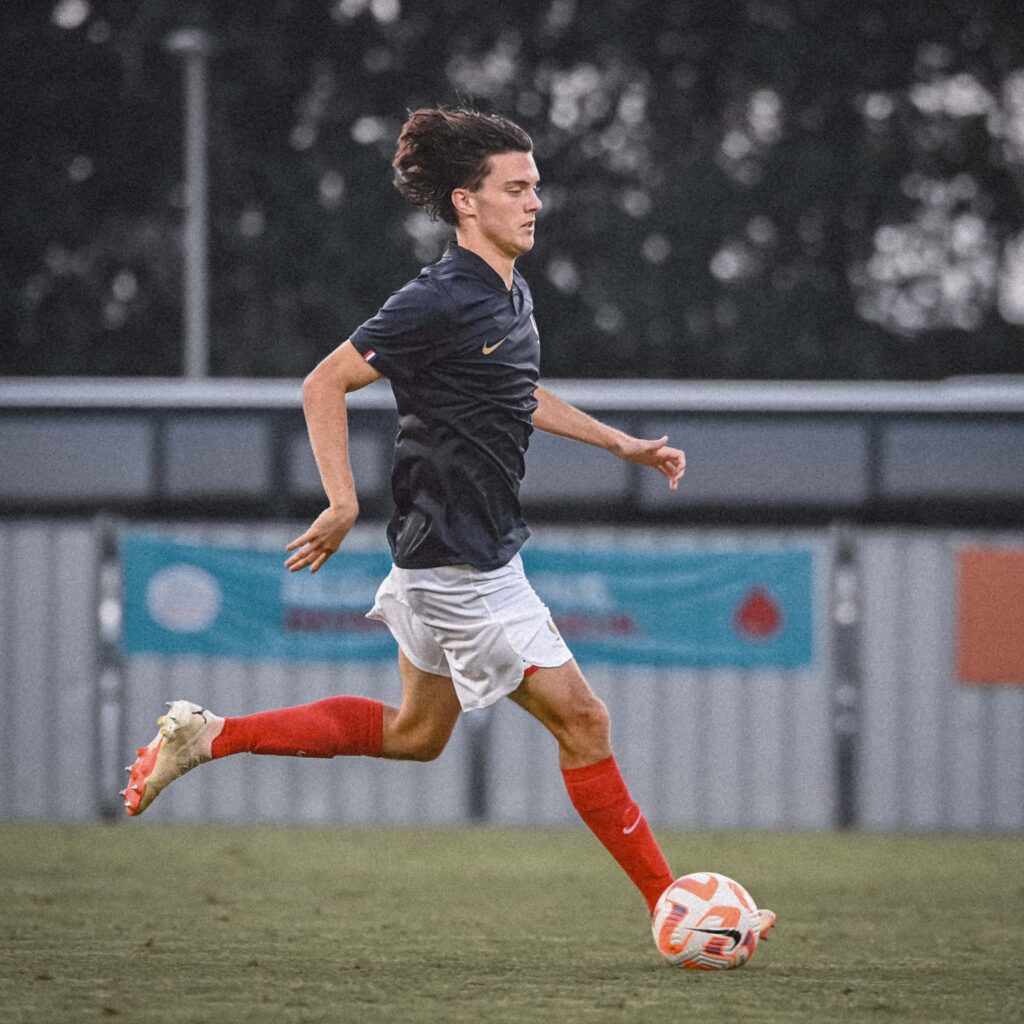 France should be seen as the favourite in this group E (Burkina Faso, United States, South Korea). How do are you approaching this?
T.D.: We try to avoid seeing things from that angle. We expect three tough matches. The difficulty is that these are three opponents that we have never faced and that we know little about. In these moments, we must above all play our style football because it has always smiled on us.
N.F.: As a finalist team in the Euros, we know that we are expected to do well. However, the South Koreans also finished as finalists in the Asian Cup last summer, just like the Americans in CONCACAF, while the Burkinabés finished third in AFCON. We cannot take anyone lightly.
Will the experience of the Euros, where you came within a whisker of being crowned champions, before losing on penalties in the final against Germany, help you in this competition?
N.F.: Yes, because we were able to see how a major international competition takes place. We are less on the side of this being an unknown, these prestigious kinds of matches. If we are lucky enough to make it to the final, perhaps we will be able to approach the fixture better.
T.D.: We are especially a bit more vengeful because after losing in the Euro final and, we want to win the world title. We only have one objective, and that is it.
What are the characteristics of this French team?
T.D.: There is good technical quality in all positions. We are very solid defensively, we have conceded very few goals in the last sets of matches. Up front, we're also very effective thanks to strong individual play.
Nolan, you had the chance to sign your first professional contract with Racing a week ago. Does this put you in a better position before starting this World Cup?
N.F.: It's something that I had been waiting for and which made me very proud. It's every young footballer's dream. I'm happy to have been able to sign my first professional contract before leaving so as not to think about it during the tournament. From now on, we're focused on our goal!