Racing Club de Strasbourg Alsace and Wolverhampton Wanderers Football Club have reached an agreement for the transfer of Jeanricner Bellegarde, who signed today for the English Premier League club. Arriving in Strasbourg in the summer of 2019 from RC Lens, the Franco-Haitian midfielder made his debut in the top flight in a Racing jersey, playing a total of 139 matches in all competitions (8 goals, 13 assists).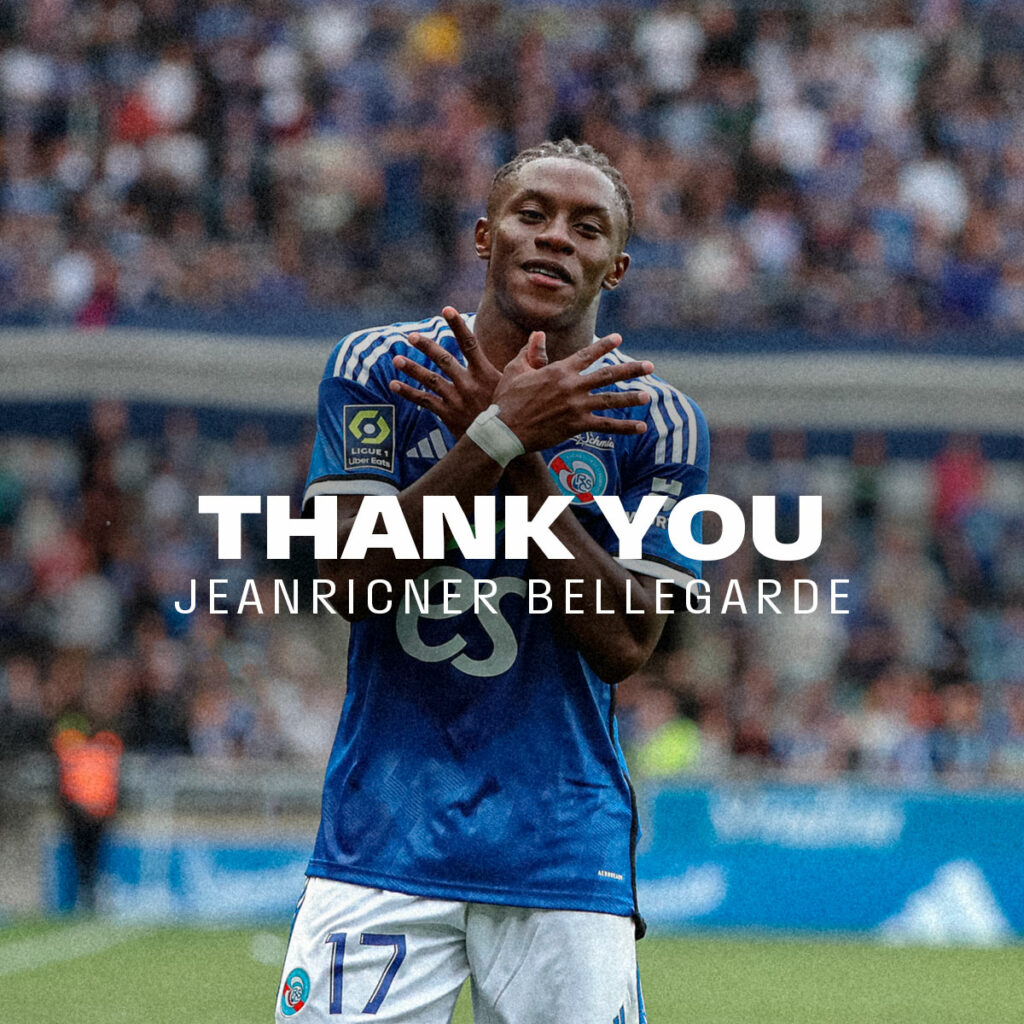 "I would like to thank "JeanJean" for what he has brought to the club. He is an excellent player and a person for whom we have a deep attachment. He always gave his all and I think Racing has also allowed him to progress and take a step forward. We did everything to keep him by offering him a contract extension, but he had expressed the wish to play in a new league. Everyone at Racing now wishes him the best for the rest of his career," said Chairman Marc Keller.
For his part, the player wanted to pay tribute to the club with whom he had made his debut in Ligue 1: "I spent some very good years at Racing and am proud to have worn its colors. I have met great people here: the President, the board, my teammates, coaches, staff members and employees. Without forgetting of course the supporters, who have always been extraordinary to me and who have always supported us. I am grateful to Racing for everything it has given me. The club made me an extension offer, but I refused it because at 25 and after four seasons in Strasbourg, I really want to have a new experience elsewhere, to challenge myself, and the opportunity presented itself. What is certain in any case is that Racing will always remain in my heart. I have had here a professional and human experience that I will never forget".