Tuesday, February 21st and Wednesday, February 22nd, the French U19 Futsal team will face Poland in Colmar. In the tricolored ranks, Marouane Rezzoug and Ismaël Khedir, our two Strasbourgeois, will be the "local of the stage". Interview.
Ismaël, Marouane, tell us about your respective careers that led you to Racing.
Ismaël Khedir: "I started playing futsal when I started high school, by joining the futsal sports section of Jean-Monnet high school. After that, I joined the Grand Est selection, which includes the best players in the region. We were able to play against the Hauts de France in inter-league matches."
Marouane Rezzoug: "For my part, I started as a U11 soccer player until I was 15 years old. And thanks to several regional detections, I joined the Pôle France Futsal in Lyon which gathers the 8 best players in France. I climbed up the ladder and today I have been at the Pôle for 3 years. I was contacted by Alexandre Tesevic (coach at RCSA) who proposed me a very nice project. So, I decided to take my chance!
Why did you choose futsal?
I.K "It all started with the futsal tournaments in my neighborhood. And that's when the idea of starting my own business came to me, and today I don't regret it at all!"
M.R: "Same as Ismael, we used to play "City" in the neighborhoods, futsal is a sport that is a bit more spectacular than classic soccer, you touch the ball a lot more, there is more dribbling. The fact of practicing really gave me the desire to go further and that's when I saw that there were national selections that were organized. So I decided to go for it head on because there were a lot of opportunities to build my experience in this field."
And now you're both even internationals in the Team France jersey! How does it feel to wear the tricolor jersey?
Both: "It is a real pride above all, first of all for us, but also for our family and our club! It is the accomplishment of all these years of practice. And to say later that we played in European championships and were selected for the French team, it's really something!
"Both left-handed and dribbling, we are very similar".
How do you feel about this double confrontation with Poland?
Both: "It's the last meeting before the Euro qualifications. This match will allow us to fine-tune the group and to settle the last details. This selection will be very important because we must win!  We can't afford to lose.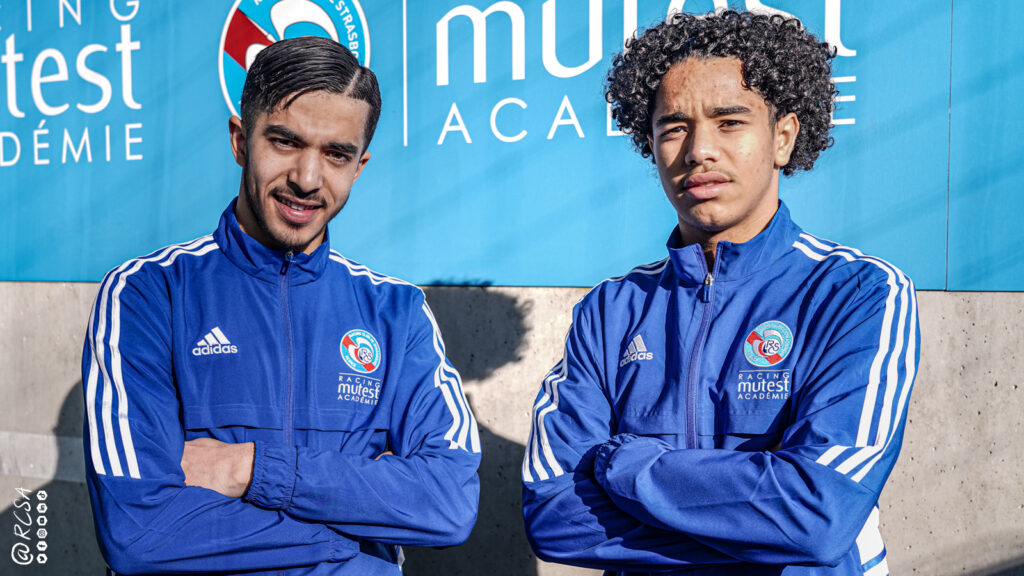 Does playing in Colmar make this game a little more special than any other?
Both: "We will do everything to represent Racing at best! We have this chance to play "at home", it's a great opportunity to advertise our sport and get even more Alsatians to join futsal."
How would you describe the style of play in the U19 national team? And individually?
I.K : " In the French team, the style of play is very aggressive (in the good sense of the word), our team is offensive, with many dribblers. We have this will to get the ball as quickly as possible, pressing hard to impact the opponent as much as possible and finish the actions."
M.R: "On an individual level, with Ismael we are similar. We are both left-handed and dribblers, we get into the axis, and we run a lot!"
How do you see the future of Futsal and its evolution?
I.K : " Futsal has evolved over the years. I take the example of Spain where there are more futsal players than 11-a-side soccer. It's a good sign. We can only hope that it continues to evolve positively.
M.R: "I take up what Ismael just said. Futsal is very heterogeneous in Europe but despite everything in France, futsal tends to develop with the arrival of federal contracts in League 1. Many professional clubs such as Racing, OL, or Valenciennes are starting to take it up and the number of members is increasing every year.
What advice would you give to young futsal players who aspire to play for the French team?
Both: "Work hard and believe in yourself and your goals!"