You have chosen Habib Diarra as the best Strasbourg player of the month for May 2023 presented by Crédit Agricole Alsace Vosges!
An accolade. Our young number 19 had a great month in May and was one of the main protagonists of the Blue&White's fine month, with a record of 2 wins and 2 draws. For the first time this season, he started each of the 4 matches as a starter (including 2 matches in their entirety). In the decisive away matches against direct rivals for survival (at Nantes and Troyes), Habib shone by scoring a fine goal on each occasion, his 2nd and 3rd goals of the season. This is the 1st award of the season for our Racing Mutest Académie product.
He is ahead of our goalkeeper Matz Sels and our in-house striker Habib Diallo.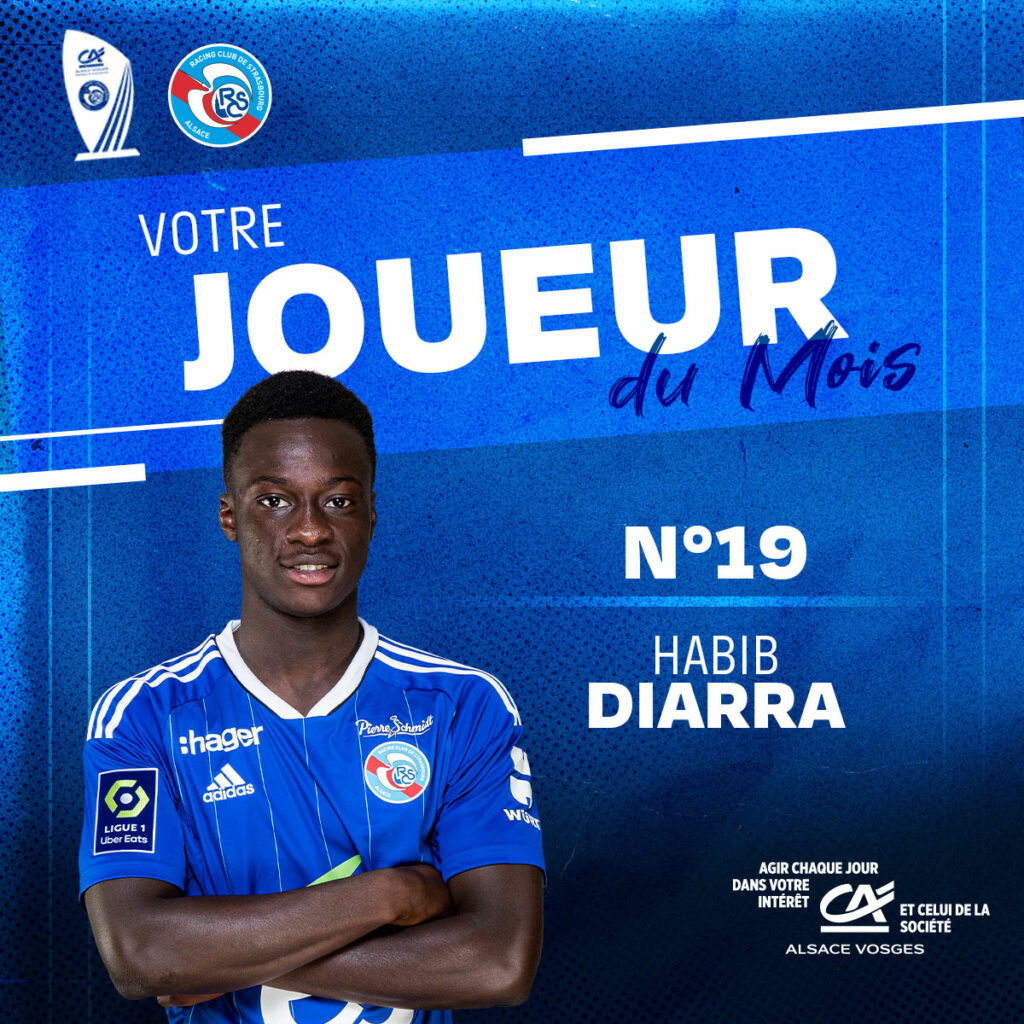 The Top 3 of the month
Habib Diarra (53,9%)
Matz Sels (16,9%)
Habib Diallo (14,6%)