Citizen and responsible actor, impregnated of the ecological subject since several years on all its sectors of activity, the Racing Club of Strasbourg Alsace decided to propose to a range of "upcycled" products to its fans. The club has thus joined forces with the Au Fil d'Altair workshop, a professional integration workshop located a few hundred meters from the Meinau stadium. Already manufacturers of a growing share of Racing's white-label textile collections, they are also working on the recycling of unsold or defective jerseys.
A few lucky people have already been able to obtain a first series of bobs, bananas or other totebags, and unique pieces designed by hand by employees in a handicap or reintegration situation. A second production is underway and will be available in spring.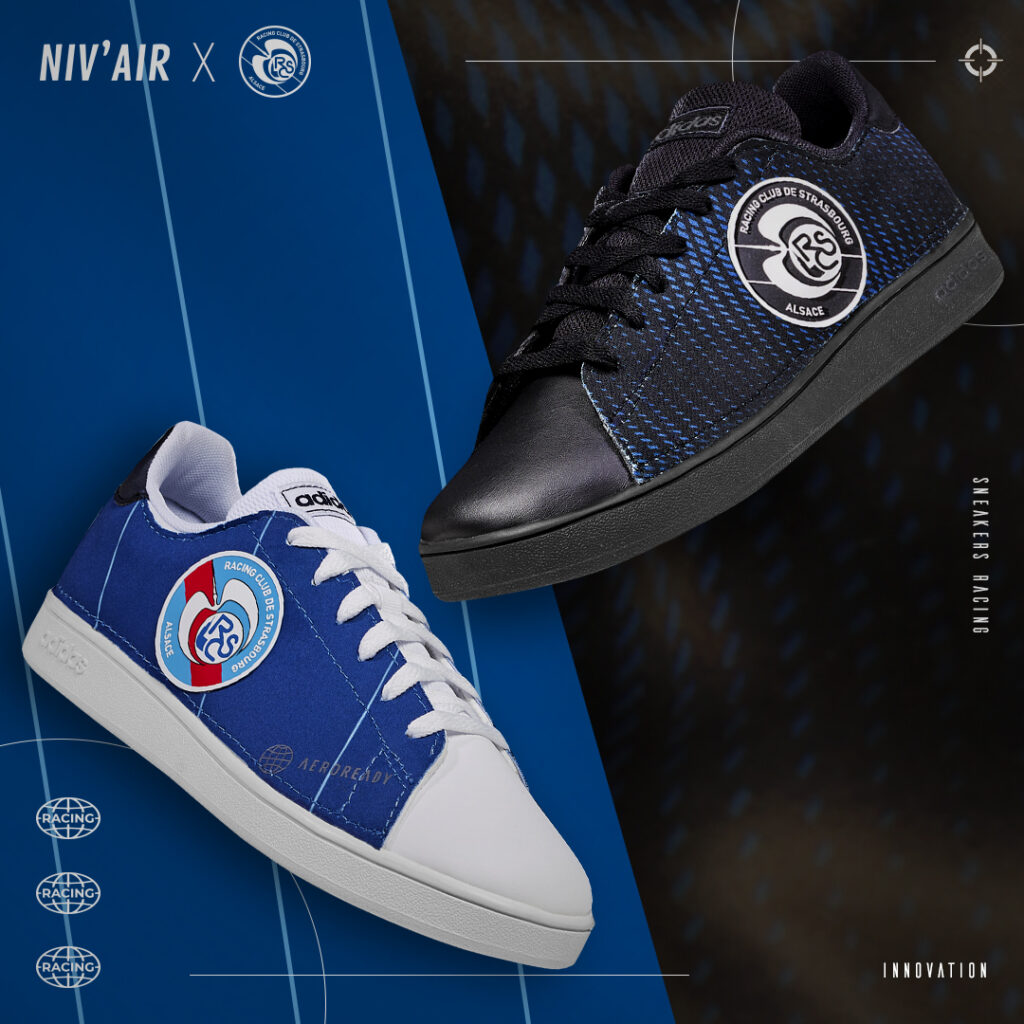 To complete its range, Racing has chosen to trust Charles-Julien Nivair, a sneaker maker in Strasbourg, to take up a new challenge: recycling jerseys by customizing pairs of shoes. A meticulous operation, which requires nearly half a day of work per pair.
"The club's local roots are also reflected in our merchandising strategy. We want to move towards more local production and collaborations with regional artists to offer original collections, in line with current trends and meaningful," explains Benjamin Guthleben, Racing's Director of Communication and Marketing.
Available in blue or black, the pair of Racing sneakers, a true personalized collector's item, is available for pre-order now in the club's official stores or on the online store, at a price of €139 (delivery in two days).